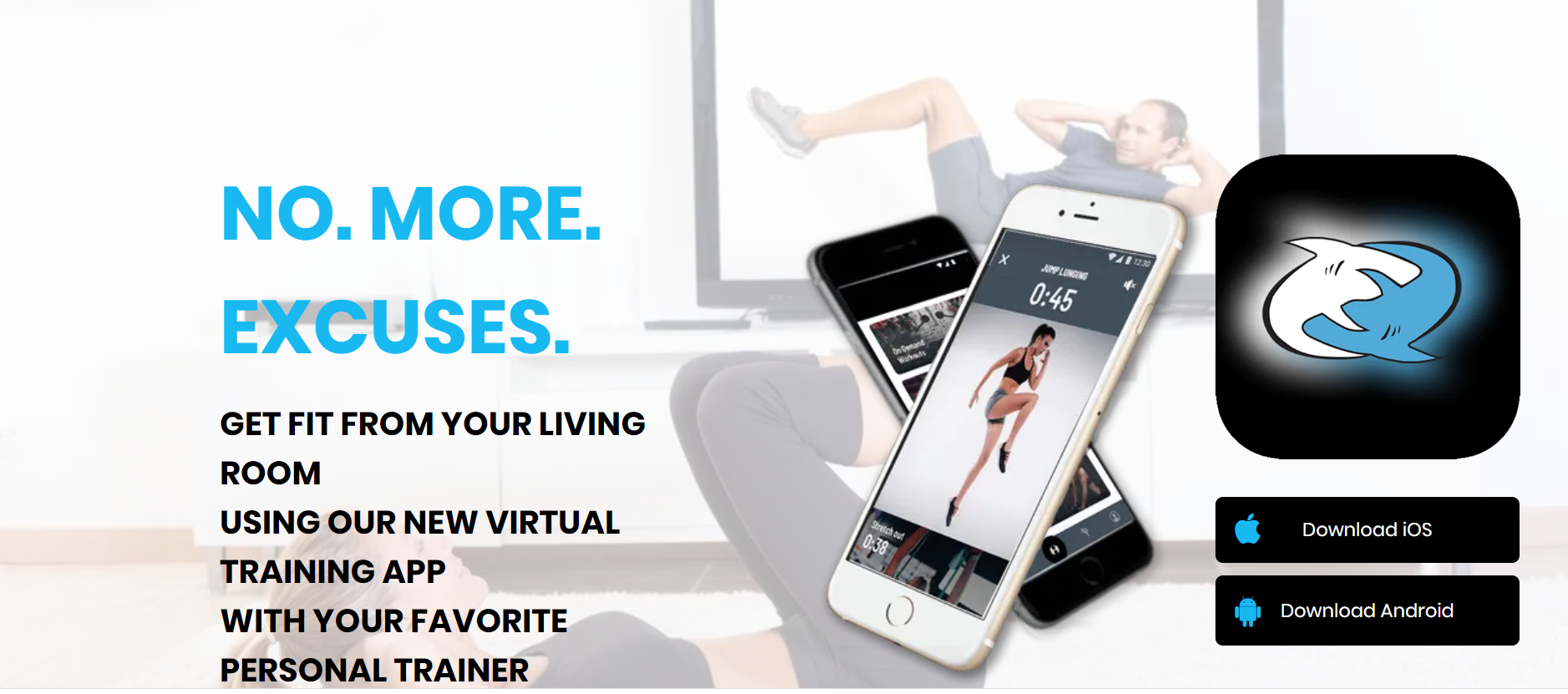 ON-DEMAND WORKOUTS & TRAINING PROGRAMS FOR ANY FITNESS LEVEL & GOAL
 Follow guided workouts step-by step, programs for home or gym and workout from your phone or tablet!      Workout From Anywhere, Any Time
Getting in the best shape of your life no longer means having to spend hours in the gym. Schedule a 30  min LIVE virtual training session with your coach and get it done from home today!                                            
Connect With Your Coach Virtually
This gives face-to-face training a whole new meaning. Hear and see your coach LIVE and have them in your face & ear every step of the way, just as if they were physically with you in your house.                                          Save Time, Money & Hassle
No more having to get in the car and drive through rush-hour traffic before or after work to meet up with your coach on time. Leverage technology to reach your health & fitness goals!